Welcome to the ancient residence of the Squarcialupi family
In one of the most beautiful areas of Tuscany, Squarcialupi Relax in Chianti means passion for hospitality.

A Hotel with Wellness Center in the historic center of Castellina in Chianti, a relaxing Holiday Home with six apartments and two splendid Farmhouses immersed in the quiet of the countryside.

Everything for you and for your relaxation.
Hotel Palazzo Squarcialupi
Relax between History and Nature
In the medieval village of Castellina in Chianti, on the main street, is the elegant Hotel Palazzo Squarcialupi.
Anciently used as a noble, stately home and farm, has been completely renovated and equipped with every comfort to offer its guests a unique experience, between history and nature.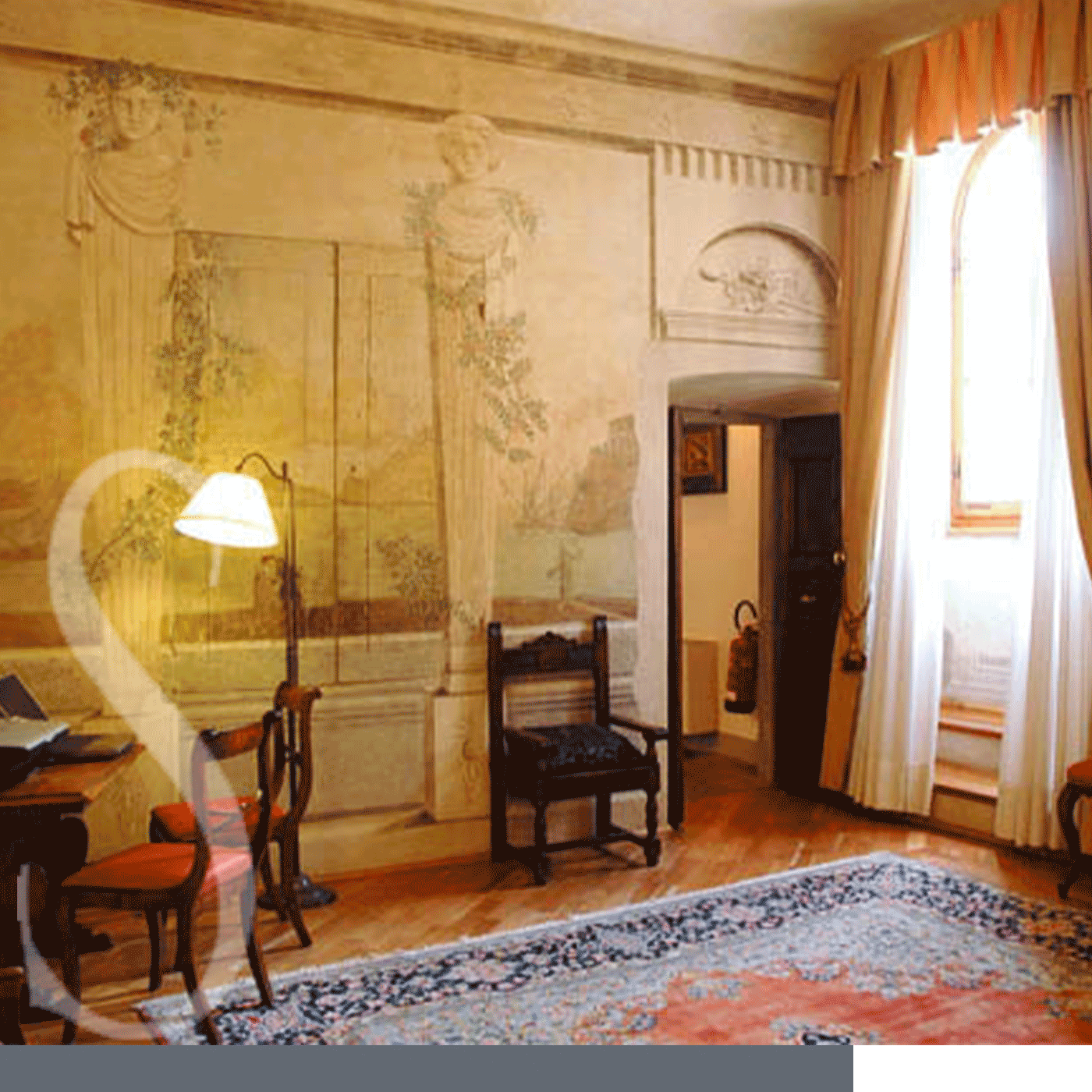 Squarcialupi Holiday Home
A window to the Valley
The recently built Squarcialupi Holiday Home is located near the historic center of Castellina in Chianti, 200 meters from Palazzo Squarcialupi.
It offers six apartments finely furnished in marble, with relaxing, neutral and natural colors, which recall the Provencal style.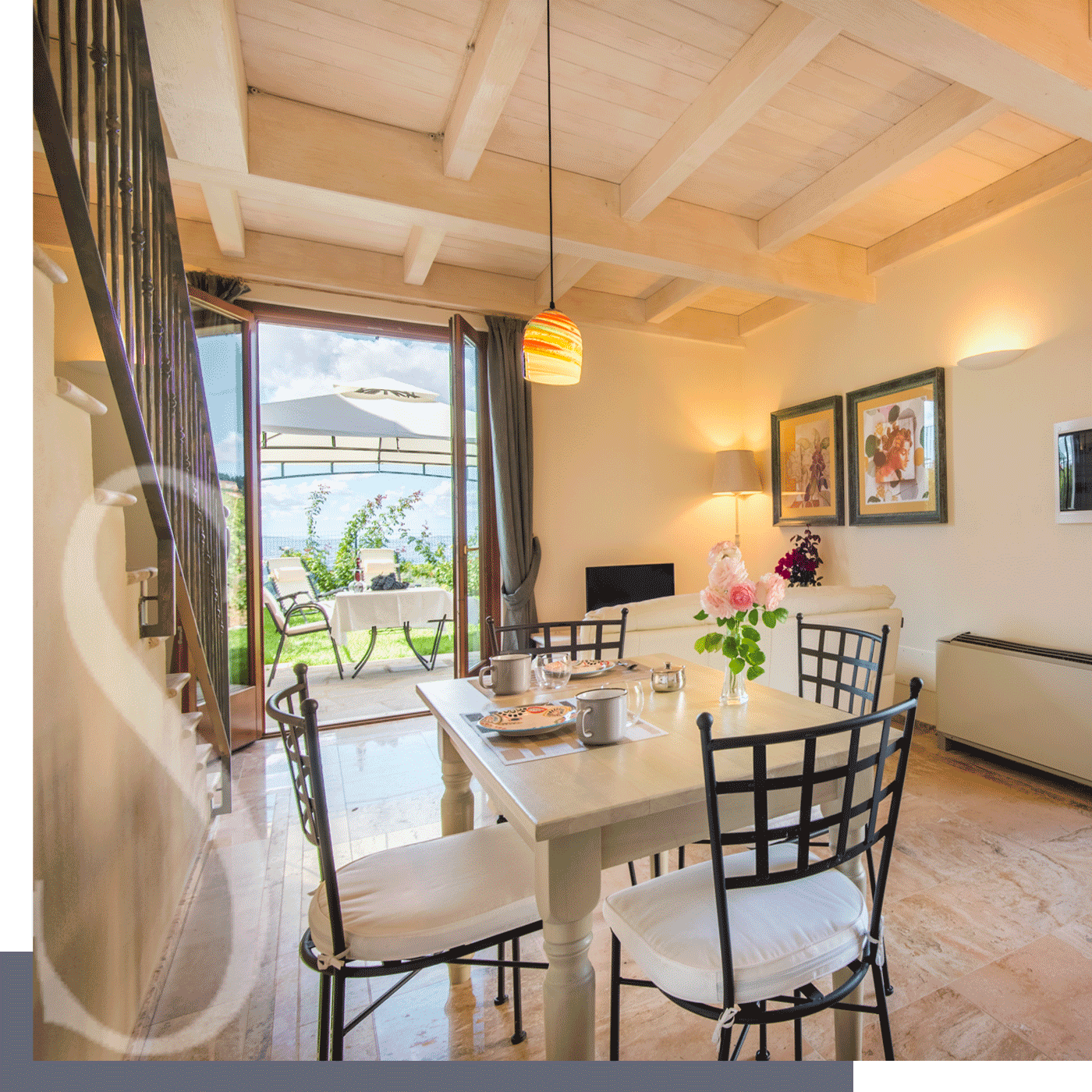 La Ferrozzola Farmhouse
Relax in the Chianti Countryside
Surrounded by the tranquillity of the countryside, 500 meters from the historic center of Castellina in Chianti, stands La Ferrozzola Farmhouse.
The old farmhouse enjoys a magnificent view over the valley and offers four comfortable apartments.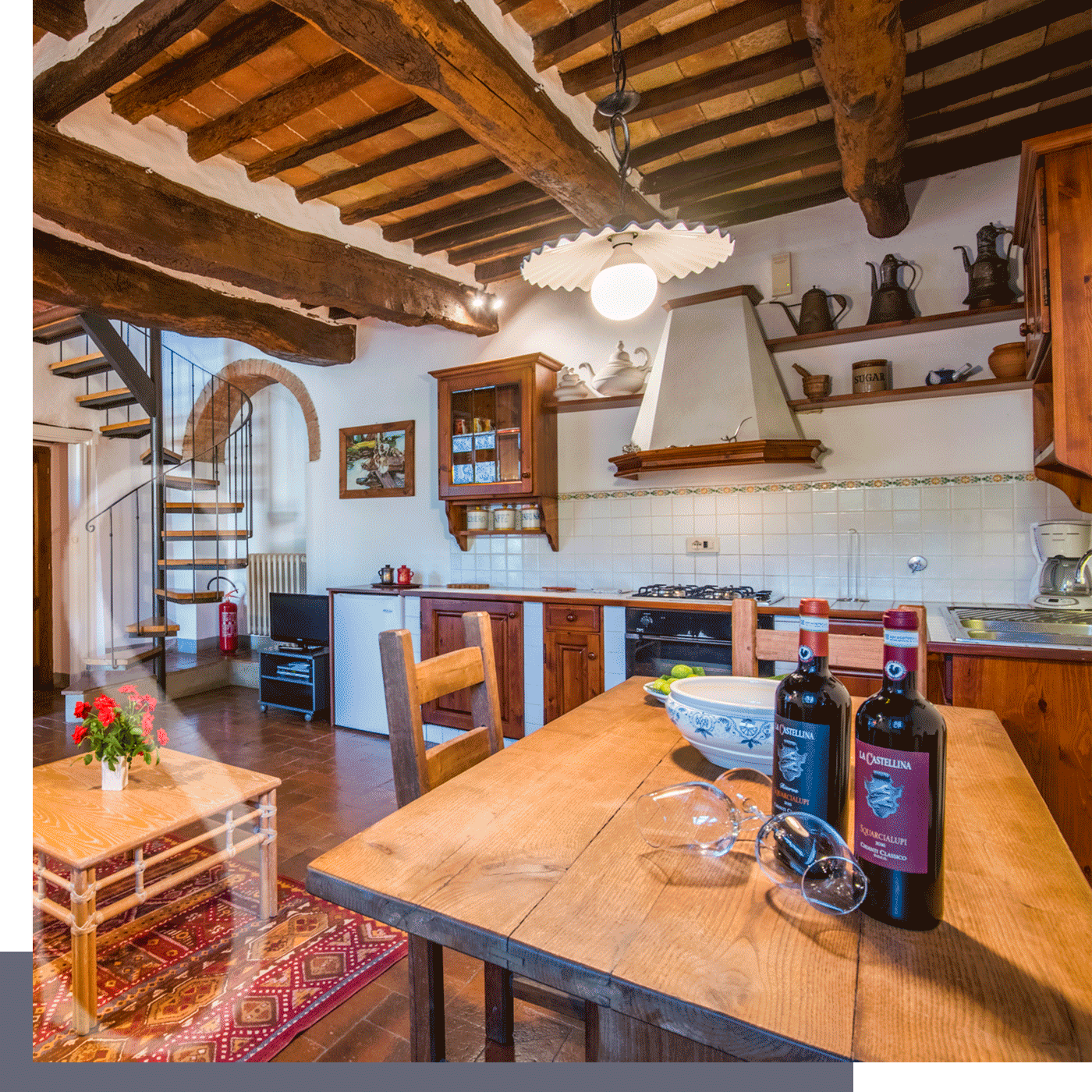 Ricudda Farmhouse
The silence of Nature
On the slopes of the hill that descend from Castellina in Chianti towards the Val d'Elsa, is the Ricudda farm, surrounded by the Chianti woods.
The renovation of the farmhouse, surrounded by the vineyards and olive groves, has converted into three comfortable apartments the rooms once inhabited by farmers.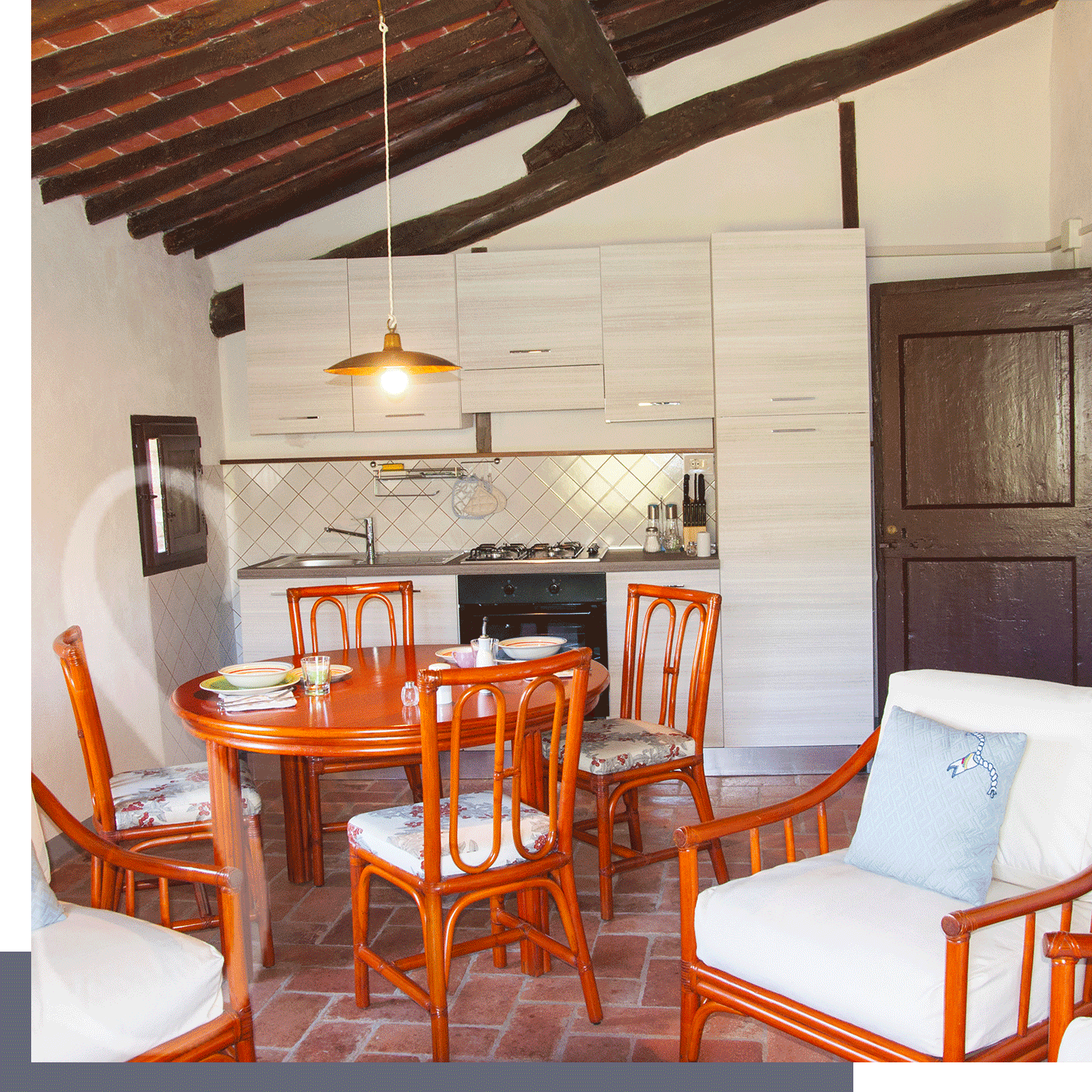 Where we are