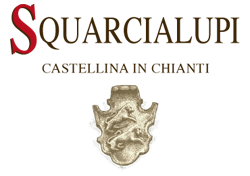 Welcome to the Hotel Palazzo Squarcialupi
Imagine the unique feeling of staying in the heart of the medieval village of Castellina in Chianti, in an old fifteenth fully renovated palace with 15 rooms, two superior and three common rooms...
Imagine embracing at a glance Chianti and his campaign streaked with vineyards and olive groves...
Hotel Palazzo Squarcialupi is the reality you are imagining!
The tranquility and relaxation of the Chianti ambience is enhanced by the Wellness Center La Tinaia, adjacent to the palace and provided with turkish bath, sauna, jacuzzi and many other amenities.
In the hotel bar, in the enoteca and the rooftop terrace, guests can taste the wines of Fattoria La Castellina admiring the magnificent palace garden, which intersects as an impressionist brushwork in the beautiful setting of the Chianti hills


Hotel Palazzo Squarcialupi has 15 rooms, divided into Classic, Comfort and Superior and perfect for the needs of every guest.
The rooms, some with a view towards the center of Castellina in Chianti, some with a wonderful opening to the hills of Chianti, are minutely decorated in a Tuscan rustic style. Each one tells a chapter of History with a capital "H" and offers our guests the most genuine sense of Tuscany.

On one hand the History, on the other Nature. The back of Palazzo Squarcialupi offers unforgettable views.
The gentle curves of the Chianti hills, the precious vines from which come the best wines in the world, a triumph of ever changing colors with the seasons: the real Tuscany.
This means looking on the panoramic terrace.
Relax in our garden, take a dip in the swimming pool or simply lie back and soak up the sun means blend harmoniously with the blue of the sky and the green of the most authentic Chianti.
In short, have a taste of real Nature.

How to reach us


| | | |
| --- | --- | --- |
| Premio Di Servizio Eccezionale 2017 | | |
Hotel Palazzo Squarcialupi
Via Ferruccio, 22 - 53011 Castellina in Chianti, Siena, Tuscany, Italy | Contacts: Tel.: +39.0577.741186 | Fax: +39.0577.740386 | info@palazzosquarcialupi.com
Company: La Castelina SAS & C.. | Via Ferruccio, 26- 53011 Castellina in Chianti (SI), Italy | P. IVA 00515620524